The top 5 unique online fitness classes for working out at home
Most of us know exercise plays a key role in our overall health and wellbeing. Whether we are talking about mental or physical health, they are connected. Some of our routines and exercise regimens may have been disrupted by COVID-19, but the health benefits of exercise are even more of a reason to prioritize fitness into your daily life or explore a new and exciting way to exercise.
Exercise is Important
Maybe you're a regular gym-goer looking for ways to change up your workouts or take up the intensity at home. Maybe you find motivation from being a part of a community that keeps you accountable. Regardless, if your goals are to improve your strength, endurance, flexibility, and overall health, here's a list of 5 unique workouts online—and four of them are local to the DMV!
PS: Here's a guide to what to eat before and after strength training.
Physicality DC
You won't find anything like Physicality's holistic approach to fitness, which combines calisthenics, joint mobility, gymnastics and body awareness.It's all about bodyweight strength and flexibility, and the online classes use minimal to no equipment.You can take a class live when it happens, or view the recording up to 3 days later. Take a look at theclass schedule and membership options. Some of our favorites are the Foundations course and—if you dare, the handstand class. Use the discount code V+B for $5 off a Group Class Starter Pack or 1-Punch Card. You can also connect with Physicality DC on Instagram.
Flow Strong with Kasia
As a mobility specialist, Kasia's style is unlike what you will find from other yoga classes. She combines kinetic stretching and yoga, with so much focus on mobility you almost forget just how hard you're working until your muscles remind you the next day. (Our legs can attest after taking one class!)As yoga enthusiasts who enjoys strength training as well, we appreciate the insight she provides on the "why" behind each movements. You can find out about Kasia's classes onInstagram.
Carbon38
Carbon38 offers 3 free workouts a day on Instagram Live.A couple of my go-to's when we're short on time or need a top-up to a cardio workout: DC area leader Joselyn Griffin's 10-minute ab workout or her 30-minute barre burn. She offers a variety of workouts targeted at each of your muscle groups, which can be completed with minimal or no equipment at home. (While most of her workouts are free, she does a $10, 50-minute class on Thursday nights.) You can see all of Carbon38's workouts by following the brand on Instagram.
NUBOXX
Nuboxx, a local boxing studio, has a new, no-equipmentLive At Home Training Series via Zoom that include4 weeks of classes with 3 classes per week. Each week is centered around a theme, ranging from Strength & Conditioning to Technical Boxing and HIIT. The series also includes weekly workshops—including yoga, nutrition, mobility and jump rope. Some coaches may provide the option of using props you can find around the house (laundry detergent, books, water bottles) for added resistance in certain exercises. If you can't join the classes live, you will have access to the full video library to workout on your own time. All proceeds from the series go directly to supporting the NUBOXX coaches while their studios remain closed.Learn morehere to sign up(look for "ZOOM X NUBOXX" on the pricing page), and use the discount code V+B10 for $10 off your 4-week membership! You can also connect with Nuboxx on Instagram, and see our interview with founder Rachel Snider here.
The Class
This unique workout defies any one category: it's a fun blend of yoga, barre, Zoomba, '90s-style aerobics and HIIT-type exercises. Streaming 60-minute classes always include bursts of cardio (think: burpees, jumping jacks, mountain climbers), strength work (planks, squats, arm circles), and free-style dance. The Digital Studio also has an on-demand library of shorter videos to focus on one area of the body. Founder Taryn Toomey emphasizes the mental benefits of exercise as much as the physical, often reminding you along the way to stay present. We've never encountered anything like this workout—and that's a good thing. You can connect with Taryn on Instagram.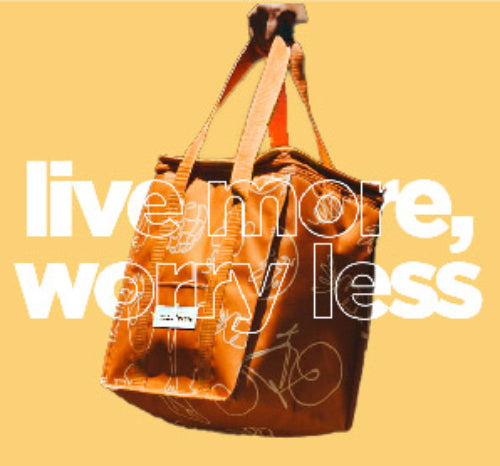 FOOD + BEVERAGE
Not sure where to start
take our quiz to find the program
that's right for your lifestyle + goals