F*Type Series: Rachel Snider, CEO & Founder of Nuboxx
F*Type is a series featuring womxn in DC who are up to amazing things so we can redefine the female stereotype and build an inspiring community. We want to hear from bad*ss womxn who are entrepreneurs, thought leaders, change makers, mothers, and more.

This post features Rachel Snider, CEO & Founder of Nuboxx, Washington DC's first high-end, real boxing boutique studio.
About Rachel
Where are you from?
Born and raised in Brookline, Ma
What is your background (education, training, life experiences)?
I have a Bachelors in Speech Communication from Ithaca College and a Masters of Public Health  from GWU (with a focus on Public Health Communication and Marketing). I have Government, non profit, and corporate experience ranging from  Public Relations firms to The National Institutes of Health.
How long have you been in DC and how did you end up here?
I have been in DC for 10 years. Landed here initially for a job in public health. 
Do you have a role model or mentor?
My role model is my late grandmother, whom I am named after. She was a fighting force, saving her family from the Holocaust and then working to bring  illegal immigrant Jews to Palestine at the end of WWII. I channel her persistence, determination, and drive daily. 
Work life
What is it that you do? 
I am the founder and CEO of NUBOXX. We are a boutique boxing studio aimed at creating a supportive community of boxers of all levels (first one to hit DC!).  

Was this always your goal? What led you down this path?
I did not set out to open my own business. In fact I had no idea I even possessed the entrepreneurial spirit. I have always been athletic, being a long-time skier and playing  team sports throughout school, and have always held a passion for health and fitness - hence the MPH degree. I was searching for new and innovative fitness options in DC when I stumbled upon boxing. Quickly falling in love with the feeling of empowerment I experienced after classes, I found myself wanting  to box everyday. But a friendly, clean and supportive boxing gym that emphasized technique did not exist in DC. That's when the idea for NUBOXX was born. 

What's one leadership lesson you've learned in your career?
Business over personal relationships is key. I have had to grapple with being nice versus doing what I know is best for the business. It's not easy when you are naturally a really nice and understanding person, but even the people you thought you trusted will fail you and you have to put on a front for the business's sake while separating your personal feelings and friendships. 
Advice
If you have one, what did you learn from your biggest failure?
When you are building a brand, and growing your business, you will fall down alot. I have made a lot of mistakes and experienced failures. It's part of the process and essential for growth. It's those failures that turn into lessons, making you stronger and even more capable to reach higher and do even better.  There is no handbook. Experience comes with a lot of trial and error. Keep evolving and adjusting the sails.

What challenges do you face as a female in your role?
Female boxing gym owner - that's not the most believable to some people. Often times when I answer what I do for a living, I don't get a response, just "oh," and then they move on like they don't take me seriously.

Tell us one piece of advice you'd give a fellow woman who wants to be in your position.
The first year is the hardest. Everyone looks like they are killing it and it's so easy to fill classes. It's not. All entrepreneurs are in the same boat, just trying to stay afloat. Remember even the big companies started out just like you. No one is an overnight success.  Celebrate the victories - big and small. The downs will get easier to handle. The failures are not mistakes – they are valuable lessons. There is no handbook for this. You just have to trial and error it for a while and be willing to evolve. Don't be hard on yourself and keep your eye on your own road. It takes time. Don't rush success. 

What advice would you give 18 year old you?
Don't be deterred by experiences or jobs that don't end up meeting your expectations. Every job and experience opens another door and another and another. Eventually this leads you to where you are meant to be today. The road always leads up. 
Entrepreneurship
How do you balance entrepreneurship + wellness?
I think that's the hardest part of all this. I sacrifice a lot, days are busy and I get caught up in the chaos. Having a boxing gym to alleviate the stress certainly helps. Balance is key - and I take those needed breaks when I can.  

What was the inspiration behind your company?
I took note of the studios and old school boxing gyms that had strong communities and were really stable places for people to not only grow inside the gym, but also take that growth and confidence outside the gym and apply it to their daily lives.

What is the most memorable moment of starting your own business?
Officially opening the doors of our first location and realizing the mere lightbulb idea I had just a few years prior was coming to life. I think back on that moment often and it's amazing  how far I have come. 
Health + wellness
What is your approach to eating, given that you're so active?
I have never been on a diet, but I always eat healthy and listen to my body and what I am craving.  I love to cook and get creative with food and sub in plants in place of meat. My favorite go- to dishes are Lentil Meatballs and Eggplant bolognese.  I also love to make my own healthy smoothies. Anything easy - that I can grab and go- is always a plus! 

What's your workout routine like?
I workout 4-5 times / week at NUBOXX. I mix it up between boxing some days, strength other days, and some yoga. Notable morning/evening routine? I love to unwind / unplug at night with something mindless like a comedy show or E! News.

Any self-care practices you recommend?
Take rest days! Stretch/ Mobility sessions are key - when you are working out a lot your body needs attention and care. I'm also a fan of just zenning out in a face mask and bubble bath! 
DC Life
What is your favorite thing to do in DC on the weekend?
Taking a break and enjoying  the city . Strolling Eastern Market, hanging out at the waterfront byNavy Yard or the Wharf - the best place to feel like you have escaped the city for a bit.

What is the best thing about living in DC in your opinion?
I love that the city has so many amazing makers and local businesses. I love driving to work everyday and seeing the Capitol building in front of me or landing at DCA after flying right over the National Mall. It never gets old! I love calling DC home and having a monumental backyard! 
You can connect with Rachel and Nuboxx on Instagram and Facebook. To book a class, head here!
Photo credit: Nick Welsh
If you want to submit an inspiration to the F*Type series - please email emily@vegetableandbutcher.com.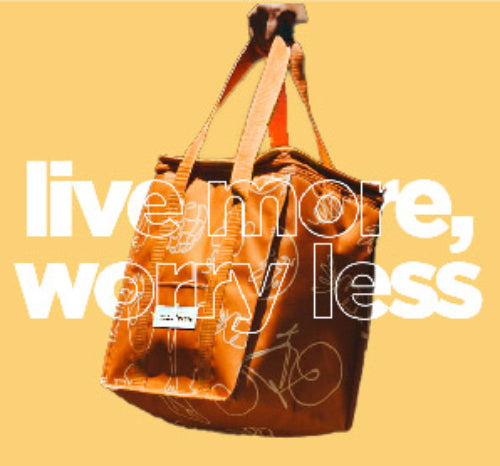 FOOD + BEVERAGE
Not sure where to start
take our quiz to find the program
that's right for your lifestyle + goals