Learn More
Kickstart a healthy-eating habit, maximize nutrients, snack mindfully.
Best For
Anyone who wants to explore plant-based eating—but doesn't want the hassle of planning, shopping, or cooking.
Schedule
Eat a smart breakfast (not included); we recommend oatmeal or hard-boiled eggs. The program includes 4 days of lunch and dinner, as well as a pack of energy bites to beat the 3pm slump and an organic alkaline-water based tonic for pre- or post-workout energy. You'll also get to sample our wellness shots—a great supplement to breakfast to get your digestive tract moving—and one locally made dark chocolate bar for an antioxidant-rich dessert.
Add to Cart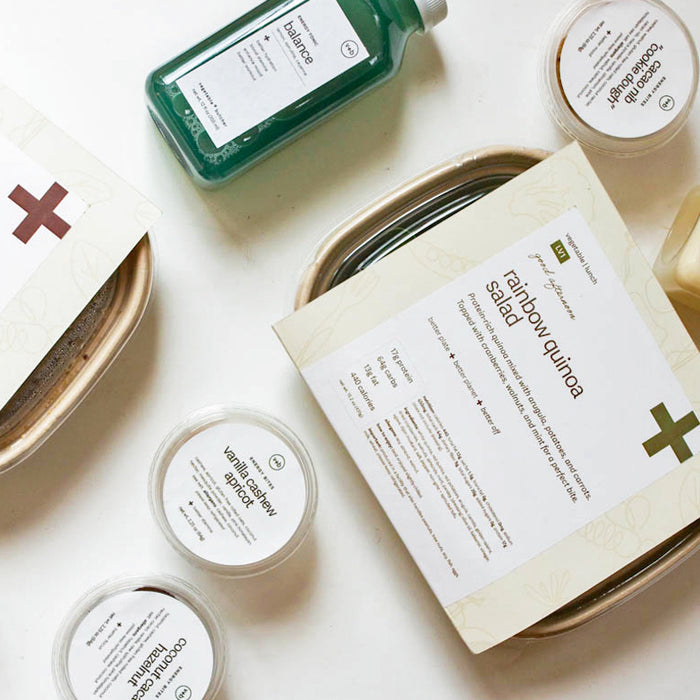 V+B gift Subscriptions
chef inspired, dietitian approved, thoughtfully prepared meals.

customize your gift below.
psst. special treats included, just for you.
zip code checker
Enter the zip code of the lucky gift recipient