NEW CUSTOMER
What to Expect From Your First V+B Delivery
Food for Better
V+B exists to make our customers' lives healthier and easier. You'll get time back in your day to have fun with your family, go for a run, tend to your garden, read a book or just relax on the couch! Here's everything you need to know for a seamless V+B experience:
1. Confirm Delivery Details
You may receive an email from our service team to clarify any delivery questions, especially if you live in an apartment community. Deliveries usually take place overnight. If you've provided a phone number or asked us to use the callbox, our driver will follow those instructions. If you'd like to change anything about your delivery instructions, email us at hello@vegetableandbutcher.com.
2. Choose Your Meals and Delivery Days
Did you know you can pick your menu (subscribers only)? Log into your account and go to the Select Your Meals button. Choose your meals, and hit submit. The deadline is Thursday at 11:59pm for the following week. For more info on the pick-and-choose process, check out this article.
3. Delivery Day!
The food you've been waiting for! Your meals will arrive in an insulated black V+B bag. There are ice packs in the bag, so it's ok if it's outside for a couple hours. If you live in an apartment community, it's possible the meals are in a vestibule, with a concierge, or in a mail room.
Deliveries arrive Monday, Wednesday, and Friday. Each delivery includes just 2 days worth of food.
4. Storing and Eating V+B Food and Beverages
Everything in our bags should go right into the fridge, except for those meals you just can't wait to dive into!We recommend eating meals within 2 days, energy bites and wellness shots within 7 days, dark chocolate within 14 days, and following the expiration date on the bottle for tonics and chocolate melk.
The label on each meal designates whether it should be consumed cold or warm.To heat meals, remove the lid and place the container in the microwave for 90 seconds to 2 minutes. You can also sauté the food in a pan with a little olive oil.
Insider tips:
For meals with dressings, pour the dressing over the food, close the lid and give the container a good shake for even distribution.
When warming meals in the microwave, give the meals a stir every 30-45 seconds to make sure everything gets heated.
Some V+B team hacks: (1) Put an egg on it for extra protein. We do this with our bibimbap and breakfast tacos. (2) Short for time in the morning? Grab a pack of energy bites for a quick on-the-go option. (3) Extra hungry from a morning workout? Eat a dinner at lunchtime.
5. Disposing and Reusing
Our meal containers (tray, lid, and label without the sticker) and energy bite cups are all compostable. If you don't have access to a compost option, you can sign up for our compost program, rinse the containers, and send 'em back. We'll take care of the rest. Tonic and melk bottles are recyclable.
Place your bags and ice packs out the night before your delivery, and we'll take them back, sanitize them, and reuse them.
6. Give Us Feedback
On the menu page, you can click the photo for any dish, and there's an option to rate each meal. We're always looking to improve, so let us know what you think!
Still getting stuck? Email us at hello@vegetableandbutcher.com.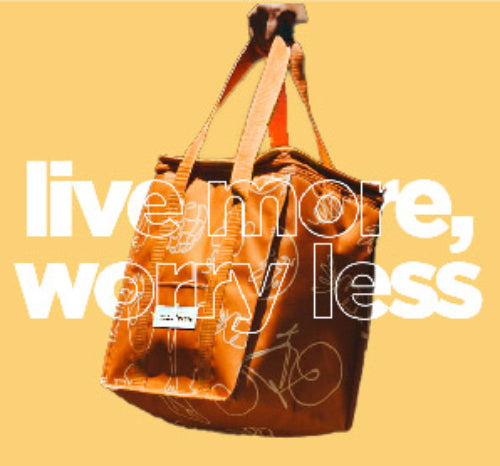 FOOD + BEVERAGE
Not sure where to start
take our quiz to find the program
that's right for your lifestyle + goals