NEW CUSTOMER
Vegetable + Butcher Has a New Look
Our Future Looks Green
Today, we're pulling back the curtain on a refreshed Vegetable + Butcher brand. We're excited to share more about why we made these updates and what the future looks like. 
What's Changed and What Hasn't
You'll see the biggest differences in our logo, typeface, and color palette, everywhere from our energy bite labels to our social media posts.
We're also choosing to place a greater emphasis on our commitment to the planet: the "soil to soil" journey that makes up every single V+B meal. Our produce comes from the earth, we clean it, chop it, cook it, and package it up for you. Then, we collect back your meal packaging and compost it back into soil. You'll see our connection to the earth in our brand colors, as well as in photography that puts a magnifying glass to the beautiful ingredients that come through our kitchen doors. 
The plus sign in our new logo—we call it The Positive—is intentionally elevated to signal our optimism, our high standards, and our healthful offering. 
Underneath all those colors and logos is the same V+B that launched in 2016: a simple way for people to eat healthy food while being kind to the planet. If you're big nerds like us, you can peek under the hood a little more by reading our full brand manifesto below. The TL;DR version is simple: food for better. 
Our Brand Manifesto
Food is one of the utterly core essentials in our lives. Even when it's not in our mouths it's on our minds. We labor over what to eat. When to eat. Which nutrient or supplement to put into our meals. Whether a certain vitamin or beneficial ingredient is already in our food. What about our kids? What about our parents?
If the past few years have taught us anything, it's that much needs to be undone in the food industry. Innovators of all shapes and sizes are striving to make a true dent in the fabric of how we feed ourselves—and some of them are doing powerful things. But this is an exceptionally momentous task, one that necessitates truly forward-looking thinking.
That's where we come in. We're Vegetable + Butcher, and we're reimagining everything when it comes to healthful prepared meals and the impact they leave behind. Our DC-grown meal delivery platform is built upon one core promise: We all deserve plant-forward, nourishing meals that taste good and leave no trace.
Today, consumers have more choices than ever before. Technology means any meal imaginable can be available at the tap of a button. Supply chain advancements mean access to ingredients from any geography. And an enhanced interest in health and wellness means countless culinary trends, tips, and tutorials.
But the paradox of choice often leaves us with a dizzying array of possibilities and information.So we're here to solve the equation. Not by nixing the variety available, but by reimagining how we think about eating altogether.
We started Vegetable + Butcher in 2016, driven by our personal experiences with the deep emotional connection we all have to our food. We've lived by calorie counts, benchmarks, and obsessive tracking.We've lived with misguided sourcing. We've lived through mediocre meals. And we created this growing brand because we refused to settle any longer.
Because we believe food is medicine. We believe flavor should be the rule when it comes to healthy eats, not the exception. And we believe we all have a responsibility to ensure the way we eat positively impacts the way our world works.
So what does our distinct approach look like? We begin with plants. We get them nearby, when they're ripest, from people who think like we do. For those who desire it, we add accent portions of pasture-raised, grass-fed protein, too. Next, we tap into an ever-expanding anthology of family recipes and bold new explorations to craft meals, drinks, and healthful treats that sing with flavor. The best part? These colorful, plant-centric offerings are designed to fit seamlessly into the busy lives of those we serve, however and whenever they need them to.
Some choose us to take the worry out of every meal of every day. Others choose us to mix things up here and there. Still others choose us just for breakfast or just for dinner. We're here for all of it.And our growing fleet of ambassadors distributes these vibrant, never-frozen meals straight to doorsteps, three times a week.
For many in our space, this is the end of the journey. For us, it's the middle.
Because after you enjoy your Vegetable + Butcher meals, you simply pop your packaging back into the reusable bag it came in, and we scoop it up when we make our next delivery. From there, we transform every compostable element of food waste or packaging into life-giving black gold, which we provide to farms across the region. And we look to those same farms to provide the exceptionally tasty ingredients we put into our meals. 
This is the cycle our food is meant to follow—the journey that will enrich our appetites, our communities, and our earth for the long haul.
This is food for better. Better flavors. Better routines. Better balance. Better peace of mind.And ultimately, a better earth.
This is Vegetable + Butcher, the only meal delivery platform creating plant-forward, nourishing meals that leave your plate, your peace of mind, and your planet, better off.
Now let's eat.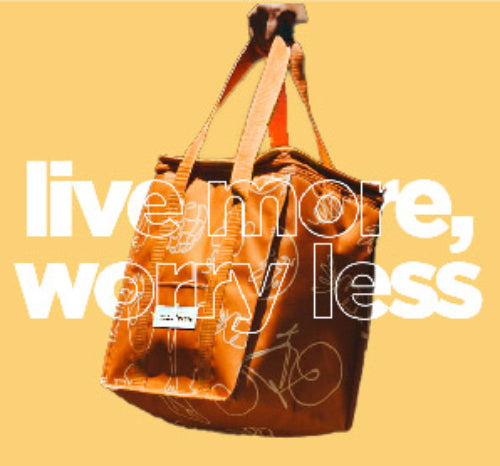 FOOD + BEVERAGE
Not sure where to start
take our quiz to find the program
that's right for your lifestyle + goals