The Best Covid-Safe, Outdoor Workouts Around DC This Winter
Winter is coming, and even though Coronavirus cases are spiking, that doesn't mean we have to hibernate all season. (But please follow all CDC guidelines: wash your hands, wear a mask and stay home if you're experiencing any symptoms!) Exercise is one of the best tools we have to reduce risk of illness, so with the COVID-19 pandemic ongoing and flu season in full swing, staying active—and according to the NIH, especially outdoors—is absolutely key. If your at-home workout routine feels stale, check out these outdoor classes from DC-area fitness studios. As required per city mandates, social distancing is always in effect, and masks are required while working out.
Need some motivation to restart your workout routine? We've got some tips on that here.
Team Training with Cut Seven
Locations: Dock5: 1309 5th St. NE | Open-air facility: 1820 14th St. NW
Cut Seven is a high-intensity interval group training studio that focuses on different muscle groups each day, providing "the precision of personal training with the motivation of a team setting". It now hosts morning classes at Union Market's Dock5, where there are more than 12,000 square feet of space and open-air from a wall of garage doors, as well as on 14th Street where there's a fully open-air workout space.
Vinyasa Yoga with Flow Yoga
Location: House of the Temple: 1733 16th St. NW | National Cathedral: 3101 Wisconsin Ave. NW
Flow Yoga is a locally owned wellness studio that offers yoga and pilates classes ranging from calming to energetic. In addition to virtual classes, it's now offering outdoor classes at House of the Temple and in the Amphitheater of the National Cathedral on Saturdays.
Outdoor Boxing with Urban Boxing
Locations: Arlington: 3701 N. Fairfax Drive | Bethesda: 4834 Cordell Ave. | DC: 1116 24th St. NW
Urban Boxing brings together high-energy fitness and self defense in a fun, encouraging workout. The trainers deliver fast-paced cardio and strength training, while educating you on boxing technique development. Currently, all locations (Arlington, Bethesda and DC) offer outdoor classes that utilize surrounding space just outside of the studios. Bonus: your first class is free.
Strength Training with Next Phase
Locations: Bethesda: 7610 Old Georgetown Rd, Plaza Level | Arlington: 2009 14th St. N
Next Phase takes a comprehensive approach to strength training, combining four modalities—strength, hypertrophy, power and endurance—that rotate on a weekly basis. This diverse approach makes sure you don't plateau and keeps you progressing. The studios are offering classes outside just steps from their normal studios in Bethesda and Arlington.
Bootcamp Workouts with Body By Ginny
Location: Classes held in parks across Arlington and McLean (details here)
Body by Ginny has been offering group workout classes outdoors since 2003. Ginny and her team of instructors offer classes that focus on either upper body (free weights and bodyweight), lower body (cardio and plyometric drills), abs/core (Pilates and yoga) or flexibility (regular stretching). Your first class is free, and once you become a member you can join any class at any location.
202Strong
Location: 12077 Nebel St., North Bethesda (parking lot)
The Signature Class at 202Strong is a 45-minute full body workout that includes a strength cycle (think lifting barbells) and a 15-minute high-intensity circuit to help improve speed, power and coordination. If you feel comfortable, there are also socially distanced indoor classes available at the DC location.
Yoga with Mimi Reiger Yoga
Location: Yours Truly DC, 1143 New Hampshire Ave. NW
Mimi Reiger Yoga sets out to "strengthen your body, nourish your soul and celebrate community". Reiger, rated D.C. City Paper's best yoga teacher in the city, along with her cadre of other instructors, offers a solid line-up of virtual offerings, as well as regular outdoor yoga at Yours Truly DC on the expansive lobby-level patio deck, allowing for safe social distancing between mats.
Dance Classes with 305
Locations: Union Market Rooftop: 1309 5th Ave. NE | Manhattan Laundry Alley: 1328 Florida Ave. NW
The 45-minute DJ-fueled dance-cardio classes from 305 Fitness have a cult following, and have been held outdoors for months, and will continue to do so into the foreseeable future. The studio doubles up on social-distancing measures with students anchored 15 feet apart.
Spin Classes with SoulCycle 
Locations: DC: Union Market 1309 5th St. NE | Rockville: 5701 Marinelli Rd. 
SoulCycle
's signature high-intensity spin instruction is now available at the SoulOutside "studio" under a tent with mask-optional classes that require a pre-workout temperature check. The playlist is pumped through a silent-disco audio system. The schedule opens on Mondays at noon for the following week.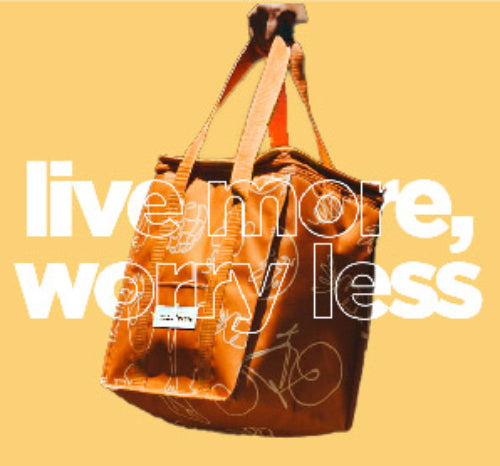 FOOD + BEVERAGE
Not sure where to start
take our quiz to find the program
that's right for your lifestyle + goals