MIND + BODY
Spring Prep Tips
For Your Mind, Body and Fridge
As the spring weather approaches, and your zest for life returns, here are our best tips for getting your mind, body, fridge, and home ready for the new season.
MIND
1. Review and re-motivate
If you had some goals that went on the back-burner due to life circumstances, it doesn't mean you have to give up! This is a great time to rewind and see what happened (or didn't) and remotivate yourself. A great way to get started is to gamify small tasks that make up a larger task.  
2. Take a break in nature
Feeling stressed or a little overwhelmed? Go for a nice 20 min walk and listen to the sounds of nature, or your a calming podcast. Here's a list of the best podcasts to help you relax (or even fall asleep).
3. Write things down
Jotting things down will help you be able to see if you've been making progress on goals you've set. It's also a wonderful way to release any contained feelings of stress or overwhelm that might be weighing on your mind. A fun tip is to keep a small pocket-sized notebook on you at all times, whether it's for notes, thoughts, or small sketches.
BODY
1. Eat for your goals
Support your body and activities by focusing on nourishing, whole meals. As spring starts and farmers' markets get back to their normal schedule, take advantage of the seasonal produce that's at its prime.
2. Re-calibrate your hormones
Seasonal changes and time shifts cause disruptions in our internal clocks, causing imbalances that can lead to insomnia and metabolic dysfunctions. Syncing our internal clock means re-calibrating our hormones. One of the easiest ways to do this is by balancing your wake-sleep cycle. Get at least 10-15 mins of sunlight each day, and the best time is to do so right after you wake up. 
3. Prioritize your morning and night routines
In the morning, focus on hydrating and stretching. Consider starting your day off with a tall glass of lemon water to wake your system and a nice 15 mins stretch. 
And for nighttime, adding a protein-rich snack before bed can help maintain nocturnal blood sugar levels and support your system in normalizing cortisol levels.  
FRIDGE
1. Give items a second life
When's the last time you really looked at the back of your fridge? Notice any empty jars, or almost empty jars? A fun way to re-use old brine is to toss in celery or fennel for a quick pickle.
Glass jars are great to reuse as fresh herb containers–quick tip: cut off the ends of your herbs and place them in a jar, filled halfway with water. This helps keep them super fresh, and makes them last much longer. 
2. "Fridge-clear-out" recipes
A great way to use produce that's on its way out or just a little past its prime is to toss it all into a frittata. Here's a super easy and delicious dairy-free recipe. 
3. Sort your shelves
The top shelf is the warmest, so consider designating it for leftovers or things that you need to eat soon.
Middle shelf is a great area for dairy or produce that can be left uncovered.
Bottom shelf should be saved for meat or fish to avoid any contamination from potential accidental leakages. Drawers are for produce–hello maximum freshness!
Keep your condiments, and more stable items in the fridge door. For more tips, check out this helpful blog. 
HOME
1. Think green when you spring clean
It's not secret that there are tons of toxins and not-so-great ingredients in your standard cleaning solutions. Some swaps to consider when you clean to help reduce chemicals in your day-to-day:  
- Glass cleaner – replace with 50:50 white vinegar and water 
- Deodorizer/air freshener – use baking soda in the fridge to get rid of smells, and incorporate more house plants as natural air detoxifiers!
- Drain cleaner – pour 1 cup of baking soda and 1 cup of white vinegar down the drain. Wait 30 mins, then rinse with hot water. Repeat as necessary. 
For more tips, check out this guide. 
2. Open your windows when you can to get a fresh breeze
3. Plan your project lists in advance
Hoping to start a patio garden? Looking to build a new bookshelf? Now's the time to get the list started! Spend some time looking into what tools you already have, and what you might need to purchase for your big projects before you start them.
Happy Spring!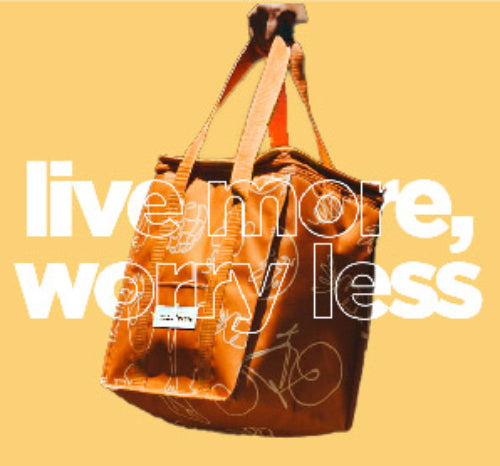 FOOD + BEVERAGE
Not sure where to start
take our quiz to find the program
that's right for your lifestyle + goals