Snack Boards to Smoothie Stations: Healthy, Interactive Ideas for Kids
Now nearly a year into the pandemic, have you lost all motivation to persuade your family (or even yourself) to eat healthfully at home? Are the hours, days and meal times all starting to blur together? We get it. So we spoke with a couple D.C.-based bloggers in the food and parenting space to get their ideas for simple, interactive "snack-tivities" to keep kids engaged and switch up your routine without breaking the bank. The result is snacks and meals that are full of healthy ingredients that even the pickiest kiddo is bound to love.
Set up a smoothie and popsicle station.
"We always drink lots of smoothies in the fall and winter," said Colleen Moriarty, co-founder of Adventure Moms D.C. "It's a great way to boost immunity and get our fruits and vegetables when there aren't a ton in season." Plus: you can pack your smoothies with the ingredients your kids might not as readily fill their plates with, like spinach and kale. One family favorite shared by Linda Heiss of Basil, Garlic & Rosemary includes the following: fresh orange, banana, spinach, frozen mango, frozen berries, chia seeds and coconut water. If you have leftovers, fill silicone molds and freeze them for dessert another time. Bonus: if you also happen to have a teething baby, they can gnaw on some frozen peas, bananas or berries, which can soothe aching gums while also working on their fine motor skills.
Make a kid-approved fancy snack board.
This is where child-friendly charcuterie meets Instagram-worthy fancy boards. It's also perfect for the nights you lack all interest in cooking. "Simply cut up a variety of cheeses into bite-size pieces, surrounded with fruits and voila," suggests Linda. For a breakfast-themed board, try hard-boiled eggs, a scoop of nut butter, sliced-up fruit and Greek yogurt. For a Mexican-inspired dinner: cut up some tortillas into different shapes and lightly toast them, then serve with sliced bell peppers, your favorite cheeses, guacamole, refried beans and salsa. Get the kids involved to have them design the layout of the board.
Switch up your sandwiches.
In Linda's house, PB&J roll ups have become a thing. How it's done: Use a rolling pin (or wine bottle!) to roll out a piece of bread so it's thinner and compact, spread peanut butter and jelly on top, and roll it up so you've got a long cylinder shape. Finally, slice into bite-sized pieces and serve like sushi. In Colleen's house, sandwich innovation looks like this: "We just invented a new snack, the nana dog. It's a banana in a hotdog bun with peanut butter and jelly instead of mustard and ketchup." Honestly, anything to pass the time, right?
Elevate your home-theater popcorn.
This idea is oddly satisfying and is fun (and delicious) for all ages. Popcorn is not a novel concept, but have you gone beyond the typical butter-and-salt seasoning? Get your kids involved and set out a station of mixings so everyone can BYO(Bowl) to the couch. For a vegan option that's shockingly cheesy-tasting, add garlic powder, nutritional yeast, turmeric and sea salt. For sweet tooths, sprinkle with pumpkin pie spice or cinnamon and sugar. Dried cranberries, raisins, nuts and pretzels make for great mix-ins as well. 
Eat the rainbow with some fruit kebabs.
The phrase 'eat the rainbow' is important for all ages. Serve a diversity of colors to not only help kids recognize and learn to love a range of flavors and taste profiles, but also to give them a range of vitamins, nutrients and enzymes. For instance, red and purple fruits and vegetables have pigments called anthocyanins that serve as powerful antioxidants, orange foods like cantaloupe and summer squash offer folic acid, and greens like kiwi are a great source of vitamin C. Get the complete spectrum of color and antioxidants with a combination including watermelon, cantaloupe, pineapple, green grapes, blueberries and blackberries. 
Get hands-on for pizza night.
Homemade pizza is probably one of the most cost-effective, crowd-pleasing options out there. Plus, it's a great way to work more veggies into your kids' meals, all in the name of originality. Moriarty noted that her girls have gotten into making their own pizzas, taking creative liberties with topping placement: "It started with faces and they now have become full blown works of art," she said.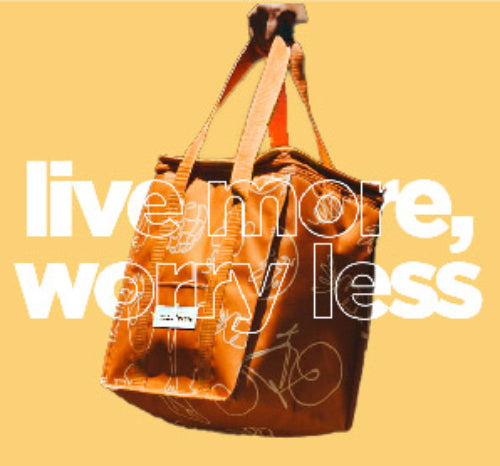 FOOD + BEVERAGE
Not sure where to start
take our quiz to find the program
that's right for your lifestyle + goals