SUSTAINABILITY + IMPACT
Small DMV Area Businesses We Love
And Why You Should Too
Did you know that when you buy from a small business, an actual person does a little happy dance? That's right, and who doesn't love bringing that kind of joy to their neighbors while also having a positive impact on their community? By investing in our local businesses, we not only become a better neighbor, but we also contribute to a better community, and ultimately, we're all better off.  
The Importance of Supporting Local Businesses
Supporting local businesses is important for the growth of our community's economy, creating jobs and stability and the opportunity for the greatest impact on community improvement. Shopping locally can also help to reduce our environmental impact, as local businesses often source their products and materials from nearby suppliers and the products don't have too far to travel! Supporting small businesses encourages a sense of community and collaboration, as we come together to support our neighbors whose businesses make our communities unique and special. 
Community Benefits
When you buy from a small business, you're not just supporting the business owner - you're also supporting the people and families that rely on those businesses for their livelihoods. This can have a positive ripple effect on the community, as small businesses create jobs and invest in the local economy. In addition, small businesses often support local charities and community initiatives, helping to make our neighborhoods better places to live. 
Sustainability for a Better Future
Supporting local businesses is not only good for the economy, but it's also super important for a more sustainable future. By supporting local, we can help reduce our environmental footprint and promote more ethical and sustainable practices. Check out our recent blog post "The Road to Sustainability Starts at Local Vendors" to learn more about how supporting local businesses can help build a more sustainable future. 
3 (of SO MANY) Local Businesses We Love
Compost Cab - This Washington, D.C. based business offers residential and commercial composting services, helping to reduce waste and promote sustainability in the community. For a very reasonable monthly cost, they "make it easy-peasy lemon squeezy to compost at home" — house, apartment, condo, coop, townhome! We love Compost Cab for its commitment to environmental conservation and its innovative approach to waste reducing waste. 
The Potter's House - Situated in Washington, D.C.'s Adams Morgan neighborhood, The Potter's House is a community-oriented non-profit that offers coffee, food, and events. They also serve thousands of free meals each year to anyone who needs one. We applaud The Potter's House for their social activism and unwavering commitment to inclusivity. 
Little Wild Things Farms – This cool company produces soil-grown microgreens and micro-herbs, hydroponically grown salad greens, and edible flowers on less than one-quarter acre in the heart of Washington, D.C. We love Little Wild Things Farms for its commitment to local and sustainable agriculture and its delicious, fresh produce. 
Tips
for Supporting Local Businesses
Purchase from stores and restaurants near your home.

 

 Share your favorite local businesses on social media and write reviews to help promote them.

 

 Attend local events, like farmers markets and pop0ups, to discover new businesses and connect with the community. 

 

Coordinate with local businesses on your own events or projects and promote them.

 

 
Supporting small businesses is about more than just buying products or services - it's about investing in our communities and supporting the people behind these businesses. So, let's show our love for the small businesses that make the DMV unique and special. Whether it's using Compost Cab's services to reduce waste, enjoying a cup of coffee at The Potter's House, or buying fresh microgreens from Little Wild Things Farms, let's do our part to help small businesses thrive. After all, when we support a small business, an actual person does a little happy dance.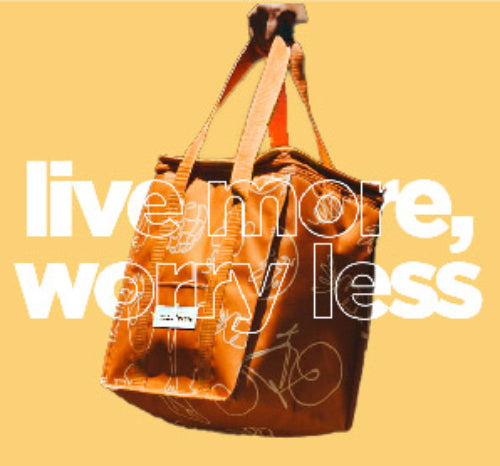 FOOD + BEVERAGE
Not sure where to start
take our quiz to find the program
that's right for your lifestyle + goals