Rethinking cereal and the benefits of muesli for breakfast
We've heard it since day one: breakfast is the most important meal of the day. But if that isn't enough to convince you to add this meal, listen to this: the Mayo Clinic says that adults who report regularly eating a healthy breakfast are more likely to:
Eat more vitamins and minerals

Control their weight

Control their blood sugar levels

Eat less fat and cholesterol

Perform better at work
Never skipping breakfast seems like a win-win, right?
Well, sort of. To reap these benefits, your ideal breakfast should include whole grains or a quality source of fiber; healthy fat; protein like eggs, lean meat, legumes, or nuts; and some kind of fruit or vegetable. If we look at the standard cold breakfast cereal, not many of these boxes are checked (even
pizza
is probably better than the standard cold cereal).
Muesli is a Heathy Cold Cereal Option
However, muesli is a healthier cold cereal that checks all of these boxes and is still just as convenient as the stuff from the box. It's a mixture of grains (typically rolled oats, though grain-free versions are becoming more popular), dried fruit, and nuts and is usually served with milk or yogurt. But before you liken it to granola, consider its sugar content. Muesli is very lightly sweetened or not sweetened at all. Granola, on the other hand, can be more like candy in many instances…or just your typical cold cereal.
Take Vegetable and Butcher's Muesli Bowl with Spiced Almond Milk, for example. This meal has 390 calories, 20 grams of healthy fat from almonds, pumpkin seeds, and sunflower seeds, 7 grams of fiber from the nuts and seeds to keep you in good digestive health and feeling full for longer, and 11 grams of protein to satiate you (did you know that protein is the most satiating macronutrient?) Plus, it's only lightly sweetened with agave. Aside from the dried fruit in muesli, you can add fresh fruit for some extra calories and carbohydrate if you're heading to the gym or just finished a workout. You can eat muesli right out of the bag, but I prefer to let it soak for at least an hour. This makes digestion a little easier, which also means your body will hold onto the nutrients a little bit better.
What I love about muesli is that it's loaded with healthy fats. Many people avoid even healthy fats thinking they contribute to weight gain, but they're full of fat-soluble nutrients – some of which also function as antioxidants! In fact, I add nuts and seeds wherever I can!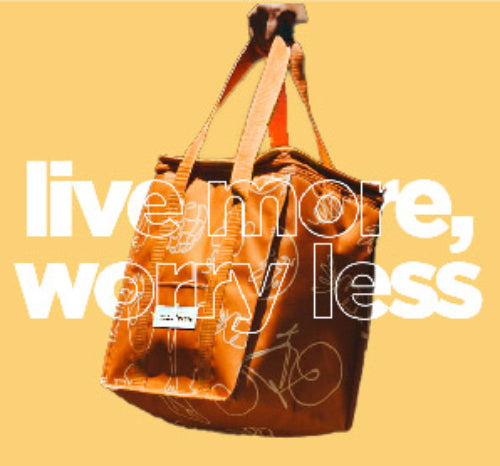 FOOD + BEVERAGE
Not sure where to start
take our quiz to find the program
that's right for your lifestyle + goals