Practice self-care with this DIY face oil
Self-care comes in all sorts of forms, but one of my favorites is my nighttime routine. It's simple and nothing near over-complicated, but it lets me end my day on a balanced note. And as someone who's familiar with insomnia and the racing thoughts that keep me awake, this is so important. My nighttime routine involves a DIY face oil that's moisturizing and regenerating, and I always wake up feeling like my complexion is glowing just a little bit more.
The greatest thing about a DIY oil is that you can customize it to your skin and avoid the chemicals found in many beauty products. In my opinion, it's a little more cost-effective, too. And while it may seem counterintuitive to apply oil to your skin when oily skin is such an issue, many oils actually help balance oil production, so don't be afraid to try something new.
Step 1: Choose a base oil
Sweet almond oil is always my go-to because it's great for dry skin (my longest known foe). Argan oil is also a solid choice if you want a faster absorbing oil, and jojoba oil is generally good for all skin types. These oils are perfect for your face because they aren't solid at room temperature, meaning they won't clog your pores once they return to room temperature. Coconut oil has an endless number of uses, but for this reason, using it as a face moisturizer isn't one (you can, however, use it for the oil cleansing method).
Sweet almond, argan, and jojoba oils are rich in fat-soluble vitamin E, which is an important antioxidant for skin health. They also contain fatty acids, which help your skin retain moisture and may even help protect your skin from damaging sun rays.
Directions: Use this oil to fill your bottle 2/3 of the way.
Step 2: Choose a special oil (or two!)
I keep my blend simple and fill the rest of the bottle with rosehip seed oil. Rosehip seed oil is considered a "dry" oil, so it works great with something more moisturizing like almond oil. If I'm putting makeup on after moisturizing, I opt for just rosehip seed oil and let it soak in for 5-10 minutes.
Rosehip seed oil helps reduce inflammation because of its antioxidant content and restores elasticity by boosting collagen production. Carrot seed oil and sea buckthorn oil are also popular and powerful oils that can increase skin hydration. Sea buckthorn oil may also improve acne and rosacea. If you choose carrot seed oil, use just a few drops vs. 1/3 of the bottle as you would with the other oils (it's powerful stuff!)
Directions: Use these oil(s) to fill the other 1/3 of your bottle.
Step 3: Choose an essential oil (optional)
This isn't just for fragrance – essential oils have healing properties that are beneficial for skin. Lavender oil is known for its calming properties and can be soothing for irritated skin. Geranium oil acts as an astringent to minimize pores and can be great for dry skin, and rosemary and tea tree oil are good for acne-prone skin. Your options are nearly endless here, so you can really target your skin issues.
As with anything you put on your skin, but especially with essential oils, always test first on a small patch of skin. Do not wait until it's all over your face to find out you're allergic to it.
Directions: Use about 4-7 drops of essential oil per one ounce of base oil + special oil combination. The scent should not be overpowering! I recommend starting with the minimum and adding more over the next few days to be sure your skin is tolerating it. Now give it a little shake, and you're good to go!
Tips + Tricks.
Always, always, always apply your DIY oil to a clean face. It seems that the dirt and dead skin cells on your face just turn to grime otherwise. I'm not into it, and you won't be either. I like to clean my face with this cleanser from Andalou Naturals before applying any oil. And if your face feels a little too oily after applying your DIY oil, gently dab (don't rub) your face with a towel. You can finish off with a little bit of sweet almond oil under your eyes to reduce puffiness and dark circles if you chose that as your base oil!
If you're interested in how you can support your skin through nutrition, make sure to check out this blog post, too.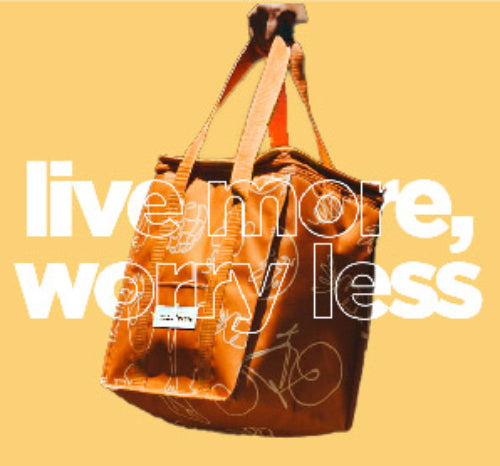 FOOD + BEVERAGE
Not sure where to start
take our quiz to find the program
that's right for your lifestyle + goals