How to eat healthy while traveling
Do you feel like you need a few days to regroup after coming back from vacation or even just a weekend away? Just a little time to let your body and taste buds return to their pre-vacation state that didn't rely on mojitos and fried foods? If that's you, then you might consider trying out some easy ways to maintain your healthy lifestyle while traveling.
But rather than taking away your favorite foods that you should enjoy when traveling, these are strategies that help support and nourish your body so you don't feel like you're starting from the beginning when you return. Plus, you'll feel a whole lot better if you hang onto some healthy eating habits wherever you may be.
Hydrate.
When we aren't hydrated, we're bound to feel less than ideal both mentally and physically (hello, constipation). Staying hydrated - and drinking extra water when flying - will help you stay on your game no matter where you're headed.
Optimize snacks.
Keep snacks on hand like a chopped up protein bar mixed with nuts and seeds; fruit; pre-cut vegetables; grass-fed jerky; and single-serving nut butter packs and rice cakes. If you're staying somewhere with a fridge, you can usually buy hard boiled eggs at most grocery stores these days. And hey, together with some nuts and fresh fruit, you have yourself a meal with all the necessities: protein, carbohydrate, and healthy fats. Stock up before you leave home or support a local market wherever you're visiting.
Learn the art of the microwave.
Most hotels have a microwave available - just ask! From oatmeal to sweet potatoes, you can make plenty in a hotel room. For a microwave breakfast or snack, a sweet potato and some nut butter is a great option that even kids will enjoy.
Order vegetables with every meal.
If possible, include some veggies with every meal. They pack a nutritional punch along with gut-friendly, satiety-inducing fiber. This can be as simple as ordering that dish you really want, even if it's lacking in vegetables, and then ordering a side of steamed broccoli, small salad, sauteed spinach, or whatever you choose. You can have your cake (or pasta) and eat it, too!
Keep your blood sugar in mind.
Your blood sugar is responsible for your energy, mood, and concentration (among other things, but let's stick to what's happening immediately). When we have irregular meals or eat a diet high in foods like sugar, alcohol, and refined carbohydrates, our blood sugar becomes imbalanced and acts more like a rollercoaster. It leaves you high on a sugar rush or low in a sugar crash. When blood sugar is low, the body wants energy as soon as it can get it. This is why you might feel out of control and reach for foods like candy bars and baked goods - they're quick energy sources. But these foods will quickly spike your blood sugar, sending you back on the rollercoaster. Your energy is not long-lasting in this manner. To avoid highs and lows in your blood sugar, eat regularly and include protein, fiber, and healthy fats with every meal and snack.
If you find your wellness routine too difficult to keep up with - in some aspect - while traveling, then it might not be the right routine for you. Life changes, and your wellness routine needs to be able to change with it. Flexibility is key with any nutrition plan!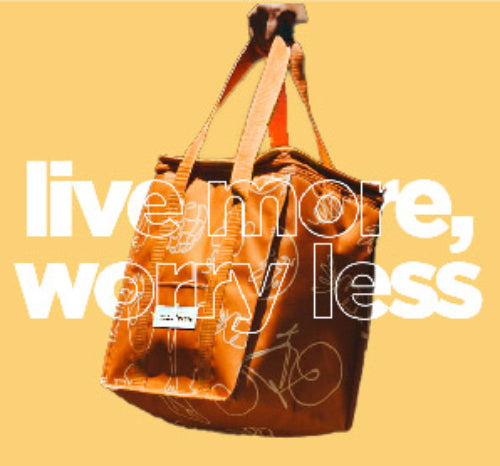 FOOD + BEVERAGE
Not sure where to start
take our quiz to find the program
that's right for your lifestyle + goals