How stress damages your microbiome and what to do about it according to a dietitian
Recently, I have been hearing more often from clients that they're feeling bloated, or are experiencing stomach pain or discomfort. Is that something you've been noticing as well? 
What I've been telling them is that, during these difficult times, you may be feeling more stressed than normal. And, guess what! Gut health can be directly impacted by stress. 
How stress affects your gut health
Stress decreases blood flow to the intestine, decreases the pH of the gut, and causes an inflammatory response that leads to bacteria overgrowth. 
Luckily there are things you can do to feel better! Step one is  to make your diet a priority, and include more foods that support a healthy microbiome. Mostly, I'm referring to foods that are high in pre- or probiotics (yes! the two are different!).
Probiotics vs. prebiotics
Probiotics are live microorganisms that are naturally in foods, but may also be supplemented to your diet. However, there's really no telling the exact makeup of your microbiome, so instead of trying to put in microorganisms that might not exist there naturally, I advise my clients to focus on improving their natural microbiome by increasing their intake of prebiotics! 
Not to be confused with probiotics, prebiotics are types of dietary fiber that actually feed these good bacteria in the gut. Together, these two things aid in restoring balance of microorganisms and help your gut flora perform optimally to improve digestion, and reduce bloating and abdominal pain.
How to increase your good bacteria through food
During stressful times, it is important to try eating more foods that increase good bacteria of the gut and say "bye bye" to bloat! The best part is, there are probiotics AND prebiotics in many different foods!
Take a look at the list of Vegetable and Butcher menu highlights that include pre- and pro-biotics, and watch this clip for more info on some of my favorite ways to add probiotics into your diet! 
Prebiotic Foods

Bananas | 
Menu item: Bananas Foster Rice Pudding
Chickpeas | 
Menu item: Chickpea Potato Curry
Beans | 
Menu item: Mexican White Bean Chili 
Mushrooms | 
Menu item: Pesto Polenta w/ Thyme Roasted Mushrooms and Cauliflower Steak 


Probiotic Foods 

Apple Cider Vinegar | 
Menu item: Sushi bowl w/ Tofu Sriracha
Balsamic Vinegar | 
Menu item: Rainbow Quinoa Salad w/ Balsamic Vinaigrette 
Yogurt | 
Menu item: Vanilla Coconut Yogurt w/ Chia Pudding 
Olivia Brant, RD
Olivia Brant is a Registered Dietitian and owner of Olivia Ashton Nutrition. She uses behavior-based coaching to show women it's possible to lose weight while enjoying all foods in moderation. If you'd like to learn more about how she works with women to take a positive, non-judgemental, and stress-free approach to weight loss, watch this short video. You can also connect with Olivia on Instagram, YouTube, and in her private Facebook group.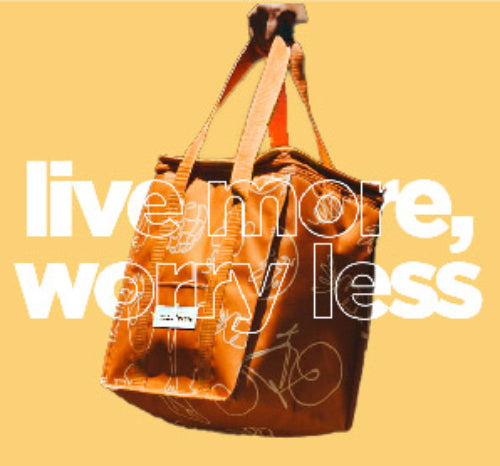 FOOD + BEVERAGE
Not sure where to start
take our quiz to find the program
that's right for your lifestyle + goals