Gift Guide: Supporting Small Businesses In The Washington, DC Region
After hand-washing and mask-wearing, two of our must-do's in 2020 are (1) bring joy to those around us; and (2) support our local small-business community. Below is a list of ways to check both of those off your list. Bonus: nearly all of the businesses in this list are owned by women, and most have gifts for less than $10.
Where The Good Grows: This woman-owned, DC-based collective of wellness practitioners takes an all-natural approach to healing, using organic plant-based remedies. The Botanical Bon Bon Making Kit doubles as a gift and a quarantine activity. Ingredients (all kid-safe) include direct-trade raw cacao powder, plantain leaf, and Ceylon cinnamon. For those who aren't so into DIY projects, check out the Morning Ritual Botanical Coffee Alternative, an immune-boosting powder that provides a caffeine-free energy boost. 
Shea Yeleen: During her time in the Peace Corps in Mali, Rahama Wright saw that shea producers were grossly underpaid, and also learned that shea products are often cut with chemicals passing through Europe. So she founded this company, which sells products that are 100% organic, come straight to the US from Ghana, and are produced by workers who are paid 5 times the minimum wage in Ghana. Shea butter contains a host of benefits, including maintaining skin elasticity, combating wrinkles, and infusing your skin with vitamins A, E, and F.
Chocotenango: With 15 national and international awards, chocolatier Ismael Neggaz is cranking out some of the best bars in DC. (We collaborated with him on our V+B chocolate bar!) Some of our favorites are the El Puro: a 73% dark chocolate with single-origin beans from the Dominican Republic; the spicy Maya with chili; and the Kaffe, a 54% dark milk chocolate spiked with coffee.
Rewild: Along with giving rise to a new class of budding sourdough bakers, quarantine has inspired lots of people to try on plant parenting. In addition to plants, these shops in Georgetown and Shaw offer virtual in-home consults, virtual workshops, and a terracotta kit for the most nascent green thumbs. 
Bold Fork Books: This charming new cookbook-focused shop in Mount Pleasant is owned by Clementine Thomas, a DC restaurant-industry veteran. Alongside new and classic cookbooks, there are watercolor prints by local artist Marcella Kriebel. (Other local bookstores you can support: Solid State Books, Sankofa Video Books & Cafe, Mahogany Books, and Loyalty Bookstores.)
SoHookd: A gift card for this DC-based wellness marketplace means your gift recipient can choose from fresh local food, health-focused gadgets, a private meditation session or sound bath, face masks, or workout gear. 
Varnish Lane
: It's easy for us to get behind this woman-owned business, the first nail salon in the country dedicated to waterless services. (Every waterless service saves up to 15 gallons of water!) You can support the salon's environmental ethos through gift cards, or, for those who prefer to stay at home, a
Varnish Kit
.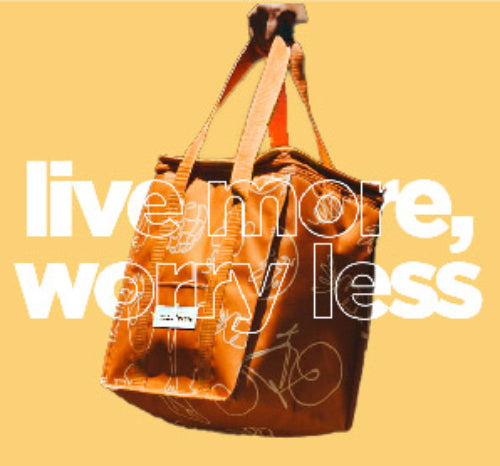 FOOD + BEVERAGE
Not sure where to start
take our quiz to find the program
that's right for your lifestyle + goals