F*Type Series: Kaitlyn Wozniak, Personal Trainer + Women's Fitness Expert
F*Type is a series featuring womxn in DC who are up to amazing things so we can redefine the female stereotype and build an inspiring community. We want to hear from bad*ss womxn who are entrepreneurs, thought leaders, change makers, mothers, and more.

This post features Kaitlyn Wozniak, a Washington, DC personal trainer and group fitness instructor specializing in women's fitness.
About Kaitlyn
Where are you from? 
Baltimore, MD
What is your background (education, training, life experiences)?
I graduated from American University with a degree in psychology. I have been a personal trainer and group fitness instructor for 7 years.
How long have you been in the DMV?
I came to DC from Baltimore in 2009!
And how did you end up here?
I moved here to attend college at American University.
Work life
Tell us about what you do.
I am a personal trainer and group fitness instructor, specializing in women's fitness.
What's the story behind getting to this position?
The path toward my career started when I was 13 and was diagnosed with an eating disorder. I struggled on and off for many years before recovering. Part of my recovery forced me to reevaluate my relationship with fitness and ultimately, I decided to become a trainer who focuses on women's wellness!
If any, what challenges do you face as a female in your role?
Most men don't like to listen to a woman tell them how to workout, but 9 times out of 10, they realize I know a lot more than they do ;)
What's one leadership lesson you've learned in your professional life?
I believe that respect must flow both ways and open communication and honesty are integral in building professional relationships.
If you have one, what did you learn from your biggest failure?
That I can stand back up stronger because of the failure! Failure isn't permanent, it's just a stepping stone to the next lesson.
Do you have a role model or mentor?
More than I can count. But I will always point at my mom for being selfless, dedicated and passionate.
Advice
Tell us one piece of advice you'd give a fellow woman who wants to be in your position.
To never let rejection stop you. "You will be too much for some people, those are not your people."
What advice would you give 18 year old you?
I would tell 18 year old Kaitlyn that she is more than her body, that she should use every "no" to propel her to the right "yes," and to speak up because the day I wasn't afraid to hear my own voice was the day my life changed.
Wellness
How do you balance work + wellness?
I have a standing date night with my husband every Friday. It's usually something simple and we are home by 9 but it gives us time to reconnect now that we are parents to our baby boy!
Do you have a favorite fitness class or way to exercise?
I love to cycle and to lift. Group fitness is a great love of mine. I love to teach but there's nothing like taking a class and getting lost in the moment as a participant.
What's your go-to meal on a busy day?
I love cooking up kabobs and some roasted veggies. They're things that cook quickly and taste amazing.
One food you can't live without?
Guacamole
How do you unwind after a stressful day?
Hug my baby and cuddle my dog!
DC life
Favorite thing to do in DC on the weekend?
As a fit pro, I work weekends! But I love what I do and it is one of my favorite things to get to show up and sweat with the people who take my classes!
If you're celebrating over dinner, what DC restaurant are you at?
Anyone who knows me knows this answer! Commissary on P and 14th!
Favorite way to get into nature in DC?
Hiking Great Falls... classic!
What's the best thing about living in DC?
I have loved this city for 10+ years. I've always said, you simply cannot be bored here. And, more importantly, this city is rooted in such diversity and rich history. I love that being in DC has helped shape me into a truly accepting and open person.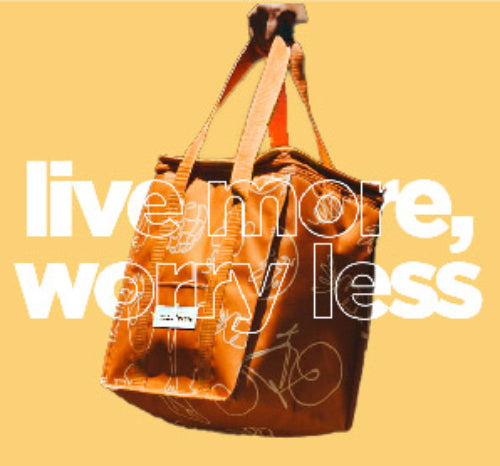 FOOD + BEVERAGE
Not sure where to start
take our quiz to find the program
that's right for your lifestyle + goals