F*Type Series: Ariane Valle, Co-Founder of Vegetable and Butcher
F*Type is a series featuring womxn in DC who are up to amazing things so we can redefine the female stereotype and build an inspiring community. We want to hear from bad*ss women who are entrepreneurs, thought leaders, change makers, mothers, and more.

This post features Ariane Valle, co-founder of Vegetable and Butcher.
About Ariane
Where are you from?
I was born in the Philippines and moved to the states when I was 7.
What is your background (education, training, life experiences)?
Because education isn't free in the Philippines (we don't have public schools, student aid programs, etc), my mother saw education as the only means to having a career. But, it turns out being a college dropout doesn't mean I'll be waiting tables ;)
How long have you been in the DMV?
I have lived in Virginia since I moved here from the Philippines. I lived in DC on and off for the last 10 years, so I am a "native-ish" Washingtonian.
How did you end up in the DMV?
Green Card :)
Work Life
What do you do or what is your organization all about?
Vegetable and Butcher deliveries ready-to-eat, freshly prepared, food as medicine meals directly to your doorstep.
What's one leadership lesson you've learned in your professional life?
Surround yourself with people who are smarter than you.
If you have one, what did you learn from your biggest failure?
That asking for help isn't admitting defeat.
Advice
Tell us one piece of advice you'd give a fellow woman who wants to be in your position.
Take the job, but the boyfriend is mine.  
What advice would you give 18 year old you?
Remember that your feelings are valid, but they are not facts. Confusing them as facts can lead to messy thinking, and in your case, a couple sloppy decisions.
Health + Wellness
How do you balance work + wellness?
It's tough. We make a joke that starting a health food business was the least healthiest thing we could do, but setting hard boundaries has really helped.
Do you have a favorite fitness class or way to exercise?
I remember being a terrible runner in high school, but fell in love with it in my early 20's. I enjoy long distance running -- it's a form of meditation.
What's your go-to meal on a busy day?
I'm a little bias, but I LOVE our charred broccoli and carrots dish. It's simple and really highlights the flavors of carrots and broccoli.
One food you can't live without?
CAULIFLOWER!
How do you unwind after a stressful day?
I love B for D or breakfast for dinner. Turner, my partner, and I will cook breakfast together, set our table and enjoy 20 minutes of no work talk. It's our slow down moment.
Any self-care practices you recommend?
I do not have a 10 step facial care routine, but I have a routine that I follow religiously. Having healthy, glowing skin is confident boosting for me, so I take the time to make sure this is something I do for myself.
Do you have any notable morning or evening routine?
10 minute morning guided meditations. This is another hard boundary and something I do daily.
DC Life
If you're celebrating over dinner, what DC restaurant are you at?
We rarely go out to eat, but every year on my birthday, Turner and I go to busboys to eat vegan nachos.
If you want to submit an inspiration to the F*Type series - please email emily@vegetableandbutcher.com.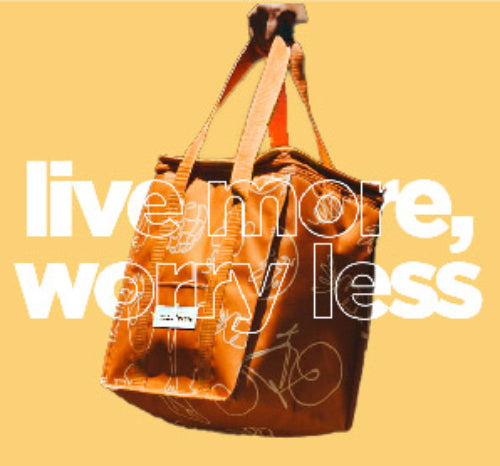 FOOD + BEVERAGE
Not sure where to start
take our quiz to find the program
that's right for your lifestyle + goals