MIND + BODY
Diets Don't Work
Eat Better with a Meal Delivery Service
If you're looking to eat better but don't know where to begin, might we suggest skipping the diets and going straight to a meal delivery service? Diets don't work because they give conflicting, often unsupported, nutritional guidance, instructing you to cut out entire foods or food groups. They're unsustainable and set you up to fail, because it's all on you to resist the restricted foods and make sure you always have access to meals that fit the bill. With meal delivery services, all of that thinking, "discipline," and endless preparation goes out the window. You can skip right ahead to eating good food that's good for you.  
Diets consistently give conflicting instructions and advice. As one diet fades out of popularity and another comes into mainstream focus, the objectives of the two diets likely do not align. That's because diets focus on reducing intake of certain macronutrients or types of foods, while maximizing others. For instance, keto diets recommend you restrict or eliminate carbs and maximize your intake of fat, while low-fat diets recommend the opposite. What's missing in all this instruction is any consistent, science-backed, guiding principles of nutrition.  
Even if you can find a diet that seems reasonable and has peer-reviewed evidence to back it up, the onus is on you to find, prepare, and eat only the foods and meals that work within the parameters of the diet. That means that if you're running late in the morning and need to grab something quickly, or still hungry at the end of the day and looking for something else to snack on, you're set up to fail. Then, when you don't see progress on the diet, or when you lose any progress you've made once you stop subscribing to the diet, you likely blame yourself and your lack of "discipline." Diets just don't work, except for those selling the diet books (and videos, and products).  
There's a better way. Setting yourself up for success means building healthy habits that aren't restrictive and easily fit in to your existing life and routine. It means making incremental improvements that you can keep doing forever, without feeling perpetually hungry or left out of social situations and holiday traditions. 
Enter: meal delivery services. If you find the right one for you, the nutritional principles you've been striving to incorporate into your life are built right in. There's no more guesswork, and no more unsustainable, restrictive habits. The nutritionists and chefs have already figured the nutrition out for you and have prepared delicious meals and snacks accordingly. Simply select the plan that fits your lifestyle and go. Then, when it's time to eat, those better-for-you meals will be ready and waiting.  
If you choose to eat plant-based, aim for high protein intake to support your training goals, or need/want to eliminate gluten, dairy, eggs, or other allergens from your diet, the right meal delivery service will be able to accommodate those preferences. Look for one that also allows you to choose the frequency of meals and timing of your delivery to make your side of the equation even easier. That way, no matter if you want to start with easy on-the-go breakfast options, are looking to supplement your usual schedule of eating out, or are completely overhauling your diet with healthier meals three times a day, you'll be set up for success. Onward to better eating!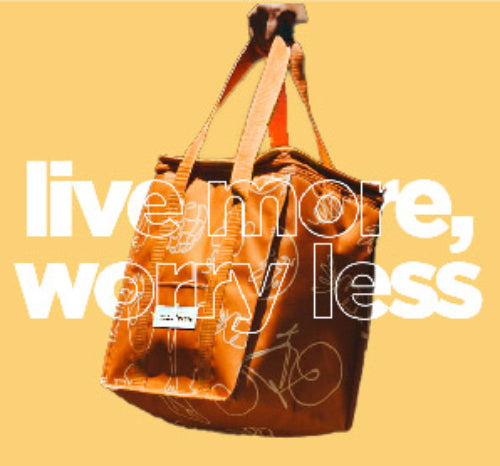 FOOD + BEVERAGE
Not sure where to start
take our quiz to find the program
that's right for your lifestyle + goals