Coping Tactics for Loneliness During COVID Quarantine
As we stare down the holiday season and colder winter months and isolation fatigue rages on, it's important to address how to confront loneliness. According to a September 2020 study, those who were already at risk for loneliness pre-pandemic are still the ones experiencing it the most: adults aged 18–30 years, women, people with lower education or income, the economically inactive (unemployed or temporarily out-of-work), students, adults who live alone and urban residents. No matter how many of those boxes you check, it's worth reading this list of practical coping tactics from mental health and healing experts.
Lower your expectations of others—and yourself.
Perfectionists, this one's for you. And for parents, it's critical, says Cathi Cohen, LCSW and Clinical Director of the D.C. area counseling center In Step. She notes that many parents are feeling lonely, despite hardly ever getting the chance to have alone time. With many schools operating virtually, and parents juggling so much, Cohen encourages her patients to embrace being a "good enough" parent.
"Children need to learn over time that the universe doesn't revolve around them and that life can be hard," she said. For parents, that means not only lowering academic expectations, but also choosing to do things that honor your mental wellbeing and letting yourself off the hook. "Every time you let them play a video game while you give yourself a home facial; every time you snap at them when they won't get ready for bed, or ignore the teacher's email blast, you accept that you are getting your child ready to function in a society that will frustrate, upset and disappoint them." You can give yourself this mantra to repeat in those moments: "My child is loved, and they will be OK."
Build routine anchors to your week. 
Cohen recommends building specific activities to look forward to each week. If you have kids, maybe it's that every Tuesday night is game night, or every Friday night is movie and popcorn night (you can bring friends in virtually). If you have a yoga teacher you love, try to take their class at the same time each week. These activities help you to keep track of the days so they don't blur into one, which can have a grounding effect.
Dream up a plan for an experience in the future.
If you ever feel like you have more fun planning a trip than actually going on it, there's science to back that up. Multiple studies have shown that people derive more happiness from the anticipation of experiential purchases, and that the waiting involved is more pleasurable and exciting than waiting to receive a material good. Like travel expert Rick Steves pointed out in this New York Times podcast, "This virus can stop our travel plans, but it cannot stop our travel dreams." And right now, dreaming might not be such a bad idea. So while you might hold off on plane tickets, you could start mapping itineraries and browsing Airbnb.
Notice your curiosities and create a plan to nurture them.
While cut off from the exciting experiences we typically love, it's common to experience lower levels of dopamine. We know that learning novel lessons gives us a rush of this reward chemical, and one advantage of lockdown has been the explosion of online courses available. Always wanted to learn about wines? Take an online wine course. Lover of succulents? Learn how to grow your own oasis of cacti. Take some time to sit down and journal on the question: "What are five things that have sparked my curiosity lately?" Make a list, then choose your favorite one and see if there's a course available on it.
Slow down in nature and cultivate non-human relationships in your life.
This one is… a little outside the box, but stay with us here. You might be thinking, how do you have a non-human relationship? Although for anyone who has ever had a beloved pet, this could resonate right away. According to D.C.-based intuitive coach and healer Marci Moberg, non-human forces are at work supporting our lives every single day, but these connections and relationships often go unacknowledged. "Loneliness is one of the central wounds that I see consistently in my client work, and yet ironically none of us are ever alone," Moberg said.
As Moberg advises, even if you don't have a pet, take five minutes every day to notice a new living thing in your neighborhood or even an insect in your house. "Non-humans are connecting with us all the time, we're just not slowing down to pay attention," said Moberg. How does this look? She recommends starting small with a favorite houseplant. "You might be amazed by what happens if you turn to that plant and you say (out loud or in your heart), 'Gosh, I've had a really hard day and I just want to feel held right now.' And just see what happens. I've had so many clients do something as simple as that and be surprised by how much they no longer feel alone."
Get invested in your surrounding place and land where you live. 
"Fostering a deeper connection to the land that we live on creates a sense of reciprocity," said Moberg, which encourages a sense of belonging. See if you can find ways to be a good steward of where you are living. Perhaps this means connecting with virtual volunteer opportunities in your local neighborhood, or taking care to pick up trash on the street when you see it. Could you get your produce at farmers markets to support the local food economy? Could you become invested in local environment nonprofits like the Anacostia Riverkeeper? (Keep in mind that supporting V+B is also a great way to support local purveyors!)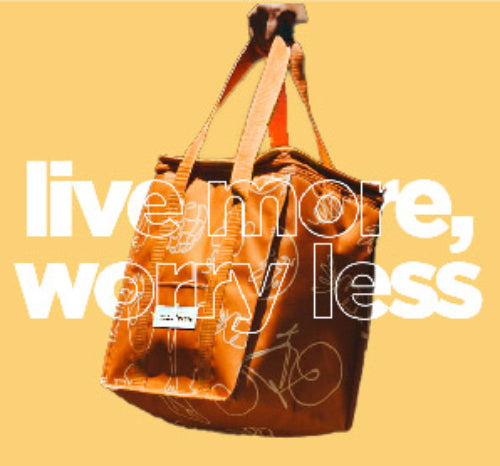 FOOD + BEVERAGE
Not sure where to start
take our quiz to find the program
that's right for your lifestyle + goals