If you lead an eco-friendly lifestyle, you might want to add this to your arsenal of tips and tricks to help the Earth.
Just to scratch the surface of the environmental impact of alcohol, consider this: In 2014, more than 120 billion pounds of agricultural crops, such as corn, barley and wheat, were grown and used for alcohol production, according to the Department of Treasury. Now consider the water needed just to grow these crops – not even counting the water needed for the production process of alcohol.
Before we panic with visions of happy hour disappearing before our very eyes, let's realize there are a lot of ideas surrounding how to drink responsibly. First and foremost, location matters just as it does with food. Just like you would choose a local apple over one shipped across the country, shopping local is one way to lessen your carbon footprint, no matter your booze of choice. Here in DC, we have quite a few options: ANXO Cidery, Atlas Brew Works and DC Brau can serve your brews, while Republic Restoratives, One Eight or Cotton & Reed can provide the liquor. When it comes to wine, you may as well make a day of it and go to a vineyard, right?
But let's get into some details before you pick your poison.

Beer
Perhaps it's your favorite, but it's not the environment's. Hops are an agriculturally intensive crop, and the brewing process is water intensive. Fear not, friends. There are some other choices we can make here to put our eco-conscious minds to rest (and it doesn't involve drinking to forget). First, reduce packaging waste. Refill a growler at the local brewery, opt for draft if you're frequenting the bar, or choose cans over bottles in store. Pablo Päster, a blogger and sustainability consultant, calculated that shipping cans rather than bottles results in 30 percent fewer emissions. And as with all things eco, you can always shop organic.

Wine
Making an organic wine isn't easy, but it's not impossible. Obviously, wine comes from grapes, which can be subject to pesticides if not grown organically. Organic wines also don't contain added sulfites – another issue that stirs up concern with wine. While sulfites are naturally occurring in grapes both before and during the fermentation process, they're also added by winemakers to prevent spoilage and increase shelf life. However, this isn't a huge deal unless you have a sensitivity or allergy to sulfites. An organic wine does not use sulfites in the barreling process, but if you don't have an issue with sulfites, picking up a wine made with organically grown grapes should do just fine.
You can look for the organic label on wine, but an organic wine isn't your only option – especially given that many winemakers, both within the US and internationally, follow good practices but have different (and perhaps better) standards that don't match up with the requirements for the USDA organic label. Aside from this well-known label, there are also labels for sustainable and biodynamic wines.
The bottom line: there is no bottom line for wine. You can shop local for a vineyard you trust (and reduce its transit time) or find an agriculturally responsible vineyard. Wine comes with many labels, so finding one you love that is as pure as possible is your best route.

Liquor
If you're a self-proclaimed cocktail king or queen, you have plenty of choices when it comes to liquor.
Sugarcane, agave, potatoes, rye, and barley are some crops used to create liquor. Like beer, this can be an agriculturally-intensive process, which is why organic and sustainable farming methods are important when choosing your spirits. If you're going the margarita route, 4 Copas Tequila in Mexico uses only organic crops and does not use any chemicals during the tequila production process. An added bonus? All the bottles are made from glass that is handblown by local Jalisco artisans.
But organic isn't the only option for liquor (again – the organic label isn't the end all be all). Makers Mark has its distillery situated on a state-certified nature preserve with state-of-the-art recycling and wastewater treatment. It also uses an anaerobic digestion facility to convert stillage to energy that the distillery uses to offset its natural gas use. Then there's VeeV, which is a certified carbon neutral producer with a wind-powered distillery.
When it comes to vodka, processing plays a big role. While vodka is often distilled multiple times, there are some out there that save water by going through a single distillation process, such as Square One Organic Vodka.
I've only covered the basics of sustainable alcohol because there's a lot going on in that market, so I encourage you to research your favorite brands.
To sum things up
Consider these three things when purchasing booze:
1. Distance traveled
2. Packaging
3. Responsible farming practices
If you're into both sustainability and a good beverage, you can get in on a happy hour with Green Drinks DC to meet other eco-minded folks. Cheers!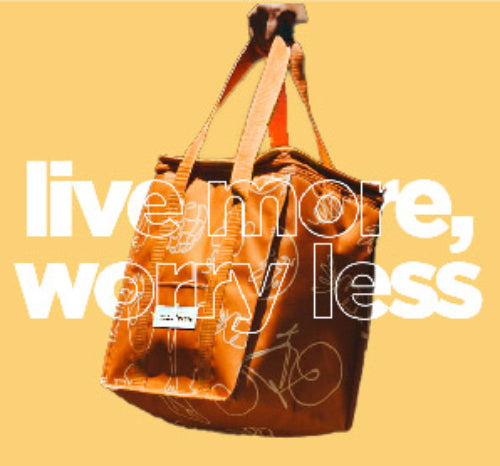 FOOD + BEVERAGE
Not sure where to start
take our quiz to find the program
that's right for your lifestyle + goals