ACTIVE LIFESTYLE
The Music + Movement Connection
Crush Your Workouts with Music
You carved out time in your schedule to commit to a workout. You ate the right meals and snacks, and you're well hydrated. You do your workout- hooray- but you leave feeling like you could've given more. Leave feeling like the intensity could've been greater, that your breath could've been more focused, that your mind-muscle connection could've been better targeted. If this is you, it might be your sign to modify your workout playlist.  
There's no shortage of research when it comes to music's impact on our brain. We feel happier, more energized, and less stressed when we put on our favorite tunes. But creating a workout playlist is more than just listening to music you know you like; it's about matching the tempo of a song to the intended intensity of your workout. The easiest way to do this is to create a diverse playlist whose BPM (beats-per-minute) correlates with the style of workout you're doing. The BPM in a song will help you keep your pace steady, better time your reps, and lock you in to focus on your breath work and heart rate. You'll finally be able to leave your workout feeling satisfied with the effort you put in.  
The great thing about BPM is it knows no genre. You can find country, K-pop, house, and reggaeton all on the same workout playlist. Take this opportunity to add in a few songs from genres you're less familiar with. You'll find yourself grooving in a way you've never experienced before, and your workout will thank you later.  
BPM and workout type 
Warm up/cool down: 100-140 BPM 
In order to have a great workout, you need to properly warm up. Whether you're doing dynamic stretches or quick cardio to get your blood flowing, the way you warm up sets the tone for the workout you'll have. Set yourself up for success and pair your warmup with music that is going to get your heart rate in its target zone.  
The cool down is just as important, so make sure you're choosing music that is on the lower end of this range. This will help you slow your breath down to match the tempo of the tunes and restore your body to its normal condition.  
Yoga: 60-90 BPM 
Creating the right playlist for your yoga session means selecting songs that can match breathe to beat. You want to flow with the rhythm and sync with the tempo to create true body awareness. Avoid music with lyrics as this can clutter the brain and influence the overall quality of your workout. Stick with instrumentals or slow house music.   
Strength Training: 130-150 BPM 
Finding the right music for strength training can be a little tricky. You want to pick songs that will motivate you, keep you engaged, and can dull your perceived muscle fatigue just a bit so you can push through those last reps. You don't want to choose faster paced tempo songs as this can cause you to go through the reps too fast, and with poor form, which can lead to injury. You really want to focus on the BMP range when making your selections as this will allow you to keep your energy up but gives you enough time to focus on the mood-muscle connection for muscle activation. 
HIIT: 140-180+ BPM 
Tons of freedom with HIIT workouts when it comes to music. Since this style of workout is typically short, intense, and unsustainable efforts, coupled with several rests in between, there is a lot of fluctuation when it comes to your heart rate. When you're doing kettlebell swings for 1 minute, your heart rate will be much higher than the rest you take in between each set. Most people don't want to change their song every minute, so it's best to have a variety of upbeat music options that fall in this BPM range. This is your chance to try some new genres!  
Making time to do your workout is half the battle. The other half is making sure it was worth your time. Factoring in the BPM of the songs in your workout playlist might allow you to see changes in your intensity, focus, and overall satisfaction with the effort you put in. Don't be afraid to add some new bops you've never heard of! 
Lauren's BPM Favs 
67 | Somewhere in Between - Wandercole 
108 | Your Love (Déjà Vu) - Glass Animals 
114 | Tarot - Bad Bunny 
140 | Vibe Out - Tems 
178 | Livin' la Vida Loca - Ricky Martin 

_________________
Lauren joined the V+B family April 2022, and is part of our very talented CX team. She's a lover of travel, anything competitive, her dog (Leo), and considers herself a very amateur mixologist. From tennis to the gym, you can always catch her on the move with a grin on her face. "Lift heavy or don't lift at all" is her go to motivational gym phrase.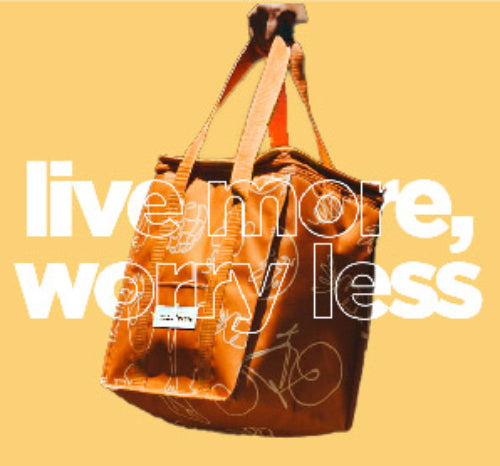 FOOD + BEVERAGE
Not sure where to start
take our quiz to find the program
that's right for your lifestyle + goals