As part of our commitment to sustainability, our cooler bags and ice packs are reusable (after we thoroughly sanitize them, of course). 
How do I get my bags picked up?
The night before delivery day, leave your used bags and ice packs outside (or with a concierge) where your food is dropped off. Our drivers will take the old ones to our kitchen for cleaning and re-use. 
I have multiple bags and/or ice packs. What's the best way to organize them?
So glad you asked! We'd love if you could stack your ice packs in one bag, and fold bags as flat as possible, and stuff them inside one central bag.
I left my bags out, but the driver didn't take them.
Woops! Sometimes that happens, and we apologize in advance for it. Contact us here and we'll make sure they get picked up next time. In the meantime, they make great grocery bags!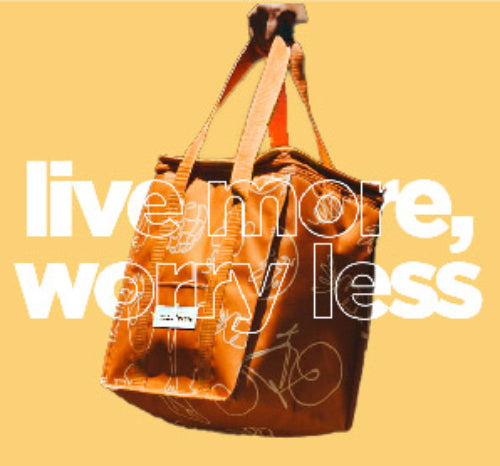 FOOD + BEVERAGE
Not sure where to start
take our quiz to find the program
that's right for your lifestyle + goals