F*Type Series: Danielle Vogel, Founder of Glen's Garden Market
F*Type is a series featuring womxn in DC who are up to amazing things so we can redefine the female stereotype and build an inspiring community. We want to hear from bad*ss womxn who are entrepreneurs, thought leaders, change makers, mothers, and more.

This post features Danielle Vogel, the founder of Glen's Garden Market. Glen's Garden Market is a DC staple featuring locally grown produce, prepared foods, and craft beer.
About Danielle
Where are you from? 
Greenwich, CT (just outside of New York City)
What is your background (education, training, life experiences)?
I went to Tufts undergrad, and then got my JD from American Law. I spent ten years on Capitol Hill working in the House and the Senate for Democrats and Republicans to pass climate legislation before founding Glen's Garden Market on Earth Day of 2013.
How long have you been in DC? How did you end up here?
I moved to DC right out of college to work for my hometown Congressman and hero, Christopher Shays.
Work Life
What's one leadership lesson you've learned in your career?
The role of a manager is to motivate. We build our team up, and prepare them to succeed. The fact is, everyone wants to feel like they're good at their job, and the best way to build confidence is to listen, coach and lead by example.
If you have one, what did you learn from your biggest failure?
My most public and expensive failure was closing our second location in Shaw.  It was embarrassing, and I've been called to answer for it (by people I don't know) nearly every single day since. The lesson?: I'm a resilient mother-fuc…r. The day I handed over those keys, I went straight to the tattoo parlor and put an R right on my inner wrist. Why? To remind myself every single day to just keep swimming.
Most memorable moment of starting your own business.
You'll have to read my book for that. Stay tuned :-)
What challenges do you face as a female in your role?
I dispute the premise of the question. Small business ownership is hard, categorically. Let's not make it a gender thing. That extends the notion that it is.
Advice
Tell us one piece of advice you'd give a fellow woman who wants to be in your position.
I'll give advice to a fellow PERSON, who wants to be in my position: be sure. Business ownership is not a side hustle, and it's not for the faint of heart. This is the hardest, most complicated job I've ever had, and I used to write national energy policy for a living. If you HAVE to do it, do it. If you think it might be fun to try it -- truly -- skip it.
Wellness
How do you balance entrepreneurship + wellness? Any self-care practices you recommend?
Ha! I consider a 12-hour work day the perfect work-life balance. Happy staff, happy life.
You can connect with Glen's Garden Market on Instagram.
If you want to submit an inspiration to the F*Type series - please email emily@vegetableandbutcher.com.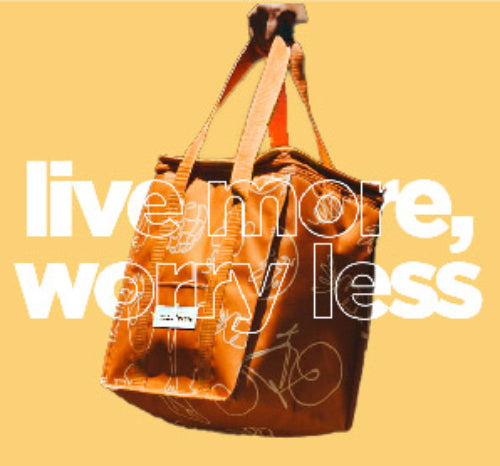 FOOD + BEVERAGE
Not sure where to start
take our quiz to find the program
that's right for your lifestyle + goals